BOOK YOUR NEXT PARTY AT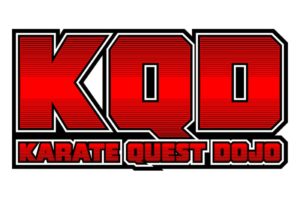 There is no party like the one we run at the KARATE QUEST DOJO!
Participants will not only learn Karate (after all…it is a KARATE BIRTHDAY PARTY!) but they will have fun with all sorts of games and drills utilizing the Karate skills they just learned!
The price for the party is $299 (plus administrative fees…this is for up to 19 guests and the birthday guest of honor). The party is 90 minutes long.
All parties include:
60 minutes consisting of learning cool Karate moves as well as games and drills utilizing the new moves
Reserved private setting
Full prep and clean up
Private party host
Additional Information:
Party attendees need to be of kindergarten age and above and have the ability to follow basic directions.
Guest of honor's family provides pizza, cupcakes, paper goods and boxed juices/bottled water for party participants.
Cancellation policy: If you notify us 30 days or more prior to the start of your party, we will refund the amount paid. If you notify us less than 30 days to the start of your party, you will forfeit your payment.
All participants must go barefoot or wear non-slip socks.
Karate Quest Dojo reserves the right to request ID from anyone.
Liability waiver for all party participants must be completed and signed by parent and/or legal guardian prior to arrival via provided online link. WITHOUT A SIGNED WAIVER THE PARTICIPANT WILL NOT BE ALLOWED TO PARTICIAPTE IN THE PARTY.
Please call (845) 858-5425 for more information/book your children's birthday party but, be warned! Your kids may never want to leave!